We believe that everyone, regardless of their background, must have the opportunity to fulfil their professional goals and find their dream job!
Your Mellon means your future!
Everyone at our company shares the same vision. We want to connect employees directly and the most eastiest way with their favorite companies.
So we are dedicated to built bridges that lead you to your new job –  to your new mellon.
We at Your Mellon stand for a digital, yet transparent company.
Supporting employees and advising employers via our job platform is a matter close to our heart.
With our eight-person team, we offer versatile networking and search for new innovative features every day to make the Your Mellon experience even simpler and more unique.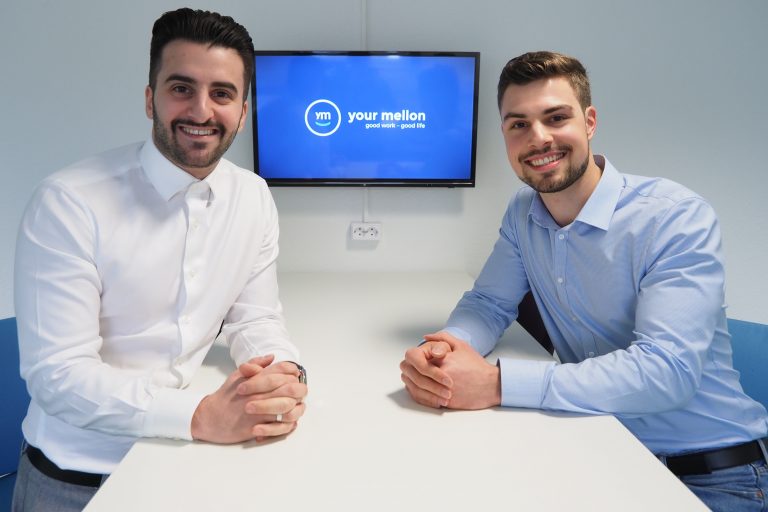 your mellon is the result of a past shaped by encounters and experiences with many different people and their personalities.
I remember as if it was yesterday when I was sitting on a friends couch in 2009.
I told him about my experience and the situation in my parents home country Greece.
I had the idea to support people regardless of their financial situation to change their professional future independently.
I wanted to offer them a transparent place, where they have the possibility to get in contact with serious employers for the first time.
I have built a team with people who share the same passions and dreams as I do
So in 2019 we started to develop a platform that helps people connect with companies of their choice from all over Europe in a simple, easy and fast way.
Since then, we have been working day and night to improve people's lives and constantly evolve on the digital plane.