Register for free and discover companies from Germany, Austria and Switzerland easily.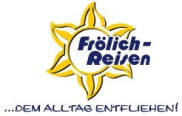 Start in just a few steps
Your Mellon is easy to use. We connect you directly and
successfully with promising employers.
Register for free
Register free of charge and then verify yourself via the confirmation link that we will send you by e-mail.
First step
Create your individual profile
Enter your qualifications in your profile to give employers and recruiters insight into you and your skills.
Second step
Find the job that suits you
We offer a large number of job ads and a wide selection of jobs, so that you can find the job that suits you the most.
Third step
Apply to your favorite companies
Get in touch with your favorite companies and find your dream job. Your job is not listed yet? Contact us here: support@yourmellon.com
Final step
We connect you with established companies. Get in touch
with the right people and change your future.
"With Your Mellon, finding a job was easy. There were many companies to choose from and I found a job in a flash. I am very satisfied, thank you!".
"Found my job at Your Mellon, and I'm living the best work experience. Thank you."
Your Mellon is the job platform that connects verified job seekers with established companies from various industries – all over Europe.

The basic idea of the platform is to present companies through digitalized processes directly to you as a job seeker. You create a profile and apply for jobs that match your expectations.
How does Your Mellon work?
After registering on Your Mellon, you create your personal profile. Before you get in contact with potential employers, we recommend that you create a detailed profile.
As a job seeker you present yourself with a profile, receive individual job offers and have the opportunity to communicate with companies or apply directly to them.
How does Your Mellon benefit me as a job seeker?
Your Mellon offers you as an applicant access to companies from all over Europe.
These include Germany, Austria and Switzerland. This means you can directly select the job offers that are suitable for you and apply for them.
Is there a fee for using Your Mellon?
Your Mellon is a free job platform for job seekers! The use of all functions on the platform are free of charge for you as an applicant.
How do I communicate with companies on the platform?
As a job seeker you can send a message to employers of your choice and ask questions about the company.

Furthermore, you can actively apply for jobs. Alternatively, companies on Your Mellon can contact you with a personal message about a job offer or invite you for an interview.
Get started in just a few clicks
Get started to find your dream job easy, simple, fast.